In this article, we will get to know HTML5 Video as well as learn about different ways to add video to HTML page and understand its implementation through examples. Before HTML 5 existed, videos could only be played in a browser using a plugin like flash. But after the release of HTML 5, adding a video to a web page is just as easy as adding an image. The HTML5 "video" element specifies a standard way to embed a video in a web page. Here is open source code HTML, HTML5 video player instead of the flash player available free download. HTML5 can play video online without adobe flash player. There are more beautiful HTML5 video interface built in, including a set of controls (play/pause etc.), so you don't need anything else to play video in them. In addition to having a built-in player, browsers also give website developers access to the video functionality through a jQuery API. This allows developers to build custom video player controls or other interfaces, that utilize the browser's core video functionality html5 video controls. Browser version compatibility. As the specification grows and changes, browser developers add new functionality to their players, and may even change the way an existing functionality is used. Most of html5 player audio, flash html5 player, HTML5 video support with browser version Firefox 4+, Google Chrome (WebM), Opera 10.6+, Apple Safari (h.264, version 4+), Microsoft Internet Explorer 9. Please kindly find out more beauty video player online with HTML5 edition bellow:
VPlayed HLS Player
A bufferless HLS player to deliver HD quality video experience. Deliver an unmatched video streaming experience for your viewers with the CONTUS VPlayed custom HTML5 video player that has the fastest playback and adaptive bitrate streaming on all devices.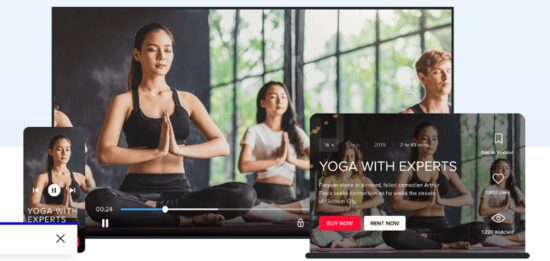 More info / Download Get Hosting
Flowplayer
A complete solution built for the world's evolving digital video economy. Flowplayer's next generation video solution helps global brands improve experiences and enrich engagement. The next generation of video delivery is here, delivering a higher return on investment than any other platform. Flowplayer has everything you need for a successful video strategy. The first performance and experience HTML video player with more than 36 plugins and different configuration options, you can build the entire player experience. Reliable playback on any device with adaptive bitrate support for streaming profiles up to 1440p (4K). Fully customizable for all web and mobile applications. Flowplayer Native can be self-hosted (standalone player) or used as part of the full platform offering.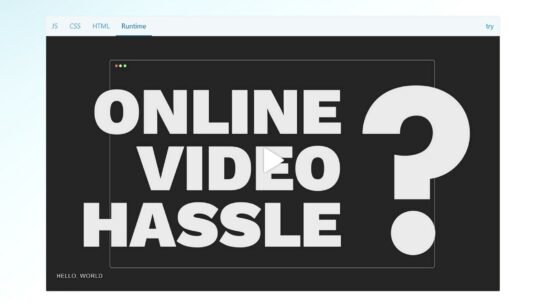 More info / Download Get Hosting
Dash.js
A reference client implementation for MPEG DASH playback via JavaScript and supported browsers. Learn more about the DASH IF reference client on our wiki. If your intention is to use the player code without contributing to this project, then use the MASTER branch which contains the public approved and stable releases. If your goal is to improve or extend the code and contribute back to this project, then you should make your changes and submit a pull request in the DEVELOP branch. Please read our CONTRIBUTION.md file for a walkthrough of the contribution process.

More info / Download Get Hosting
Clappr
Clappr is an extensible media player for the web. Its architecture is mostly projected on plugins, which adds low design to the project and the ability to add endless features easily. Clappr uses HTMLVideoElement by default, which ensures compatibility with many platforms. You have the ability to extend the default HTML5 playback or the playback interface to create new media support, as a plugin! Clappr is a composition of two other projects: @clappr/core and @clappr/plugins. @clappr/core contains the core Clappr functionality (plugin architecture, class abstractions, public interfaces, event handlers, etc.) and @clappr/plugins is the repository where plugins maintained by the Clappr team live. More information about those projects in their repositories.

More info / Download Get Hosting
Xigua Video Player
xgplayer is a web video and audio player library, designed with separate and detachable UI components. Since everything is in components. the user interface layer is very flexible. xgplayer is bold in its functionality: it gets rid of video loading, buffering, and format support for the video dependency. For mp4 that doesn't support streaming, you can use staged upload. This means load control, seamless switching without artifacts, and video bandwidth savings. It also integrates on-demand and live support for FLV, HLS, and dash.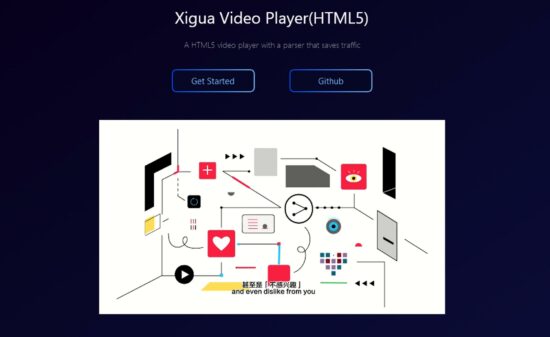 More info / Download Get Hosting
Accessible Responsive HTML5 Video Player
Accessible Responsive HTML5 Video Player is a lightweight HTML5 video player that includes support for subtitles and screen reader accessibility. Features Provides HTML5 video player with custom controls, Supports subtitles; simply indicate a VTT subtitle file using standard HTML5 video syntax, uses native HTML5 form controls for volume (range input) and progress indication (progress item), accessible only to keyboard users and reader users and the option is provided to set subtitles on or off by default (on load).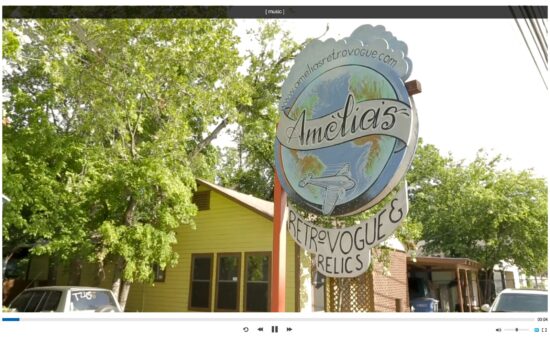 More info / Download Get Hosting
Videogular
Videogular is an HTML5 video player for Angular 2.0. Videogular is a wrapper on top of the HTML5 video tag, so you can add whatever you want. This provides a very powerful yet easy to use solution for everyone.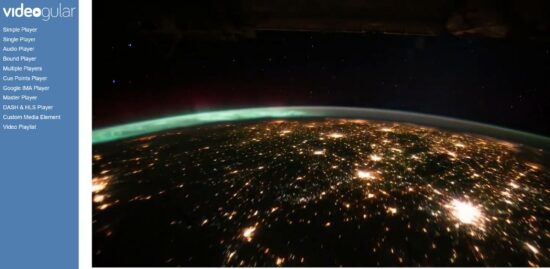 More info / Download Get Hosting
Griffith React-based Web video player
Griffith makes streaming easy. Whether your video format is mp4 or hls, Griffith can use the Media Source Extension (MSE) to upload segments. Griffith simplifies support for video features in React apps. It also supports UMD (Universal Module Definition) patterns for direct use in the browser if your application is not based on React. Griffith has been widely used in Zhihu's web and mobile web.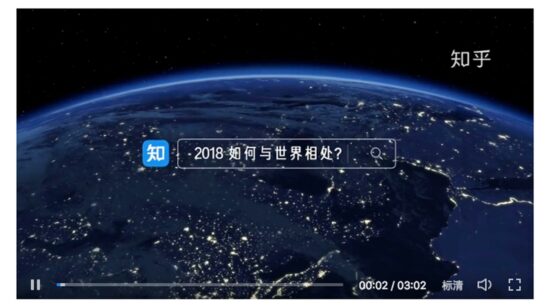 More info / Download Get Hosting
VideoJS HTML5 Video Player
VideoJS is an HTML5 Video Player with 3 core parts: An embed code (Video for Everybody), a Javascript library (video.js), and a pure HTML/CSS skin (video-js.css). The pure HTML5/CSS skin ensures a consistent look between HTML5 browsers, and easy custom skinning if you want to give it a specific look, or brand it with your own colors. See the skins page for examples of custom skins.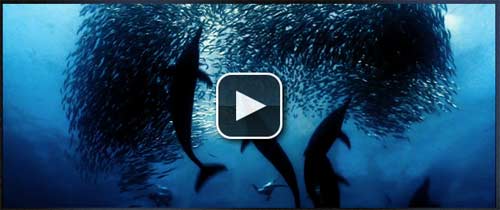 More info / download
OIPlayer jQuery plugin HTML5 Video Player
OIPlayer 'attaches' itself to all video and/or audio tags it encounters. Besides the general configuration of the plugin itself, it uses for each individual tag the attributes the respective tag has like poster, width, controls, autoplay etc.
It support Safari (v4.0+), Google Chrome (v5.0+), Firefox (v3.5+), Internet Explorer (v6.0+) with Flash or Java installed And maybe some untested others with HTML5 support, Flash or Java installed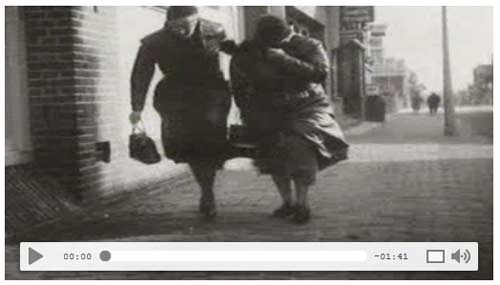 More info / download
 MediaElement.js HTML5 Video Player
MediaElement.js is an HTML5 video and audio player with Flash fallback. It supports , iPad, iPod, iPhone , IE6, IE7, IE8, Firefox, Opera, Safari, Google Chrome and Android. It is a complete audio and video player, but you can also use just the MediaElement object which replaces video and audio with a Flash player that mimics the properties, methods, and events of HTML MediaElement API. However, there a few changes, most notably on setter properties. Relax partner, we can handle it. MediaElement.js is an incredibly fast and amazingly powerful HTML5 video and audio library that creates a unified feel for media files (MP4, MP3, FLV), streaming content (HLS, M(PEG)-DASH, RTMP) and embedded players like YouTube, Vimeo, Twitch, DailyMotion, Facebook and SoundCloud.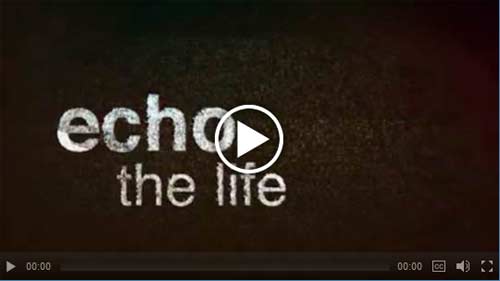 More info / download
jMediaElement HTML5 video
jme is an HTML5 audio / video development kit with Flash Fallback, which focuses on flexibility, intuitive DOM-API and semantic code.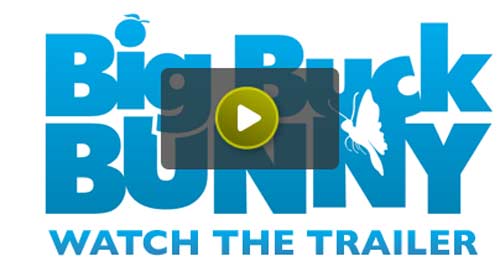 More info / download
 JW Playe
JW Player new solution is all about Flash and HTML5 working together as part of a single video player. The player automatically falls back to the Flash or HTML5 mode when needed. This solution supports the major CDNs, YouTube, Adobe's Flash Media Server, HTTP streaming, major advertising networks, analytics providers, and more.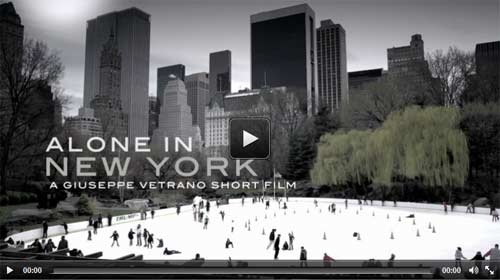 More info / download
Custom video player with jQuery HTML5 CSS3
The HTML5 video element is already supported in most modern browsers, and even IE has announced support for version 9. There are many benefits to having a video embedded natively in the browser (covered in the Introduction to video article). Bruce Lawson's HTML5), so many developers are trying to use it as soon as possible. A couple of barriers to this remain, most notably the issue of which codecs are supported by which browsers, with a disagreement between Opera/Firefox and IE/Safari. That might not be a problem for much longer though, as Google recently released the VP8 codec and the WebM project came into existence. Opera, Firefox, Chrome, and IE9 have support in final builds, developer builds, or at least announced support for this format, and Flash will be able to play VP8. This means that we will soon be able to create a single version of the video that will play in the video element in most browsers and in Flash Player in those that don't natively support WebM.
The other major barrier to consider is creating a custom HTML5 video player – this is where a Flash-only solution currently has an advantage, with the powerful Flash IDE providing an easy interface with which to create a player component. custom video. IF we want to write a custom player for the HTML5 video element, we need to hand code all the HTML5, CSS3, JavaScript, and any other open standards we want to use to build a player! And this is where this article comes into play. This is the first in a series where we'll look at creating an easily customizable HTML5 video player, including packaging it as a simple jQuery plugin, choosing control types, and outputting custom CSS for your own situation.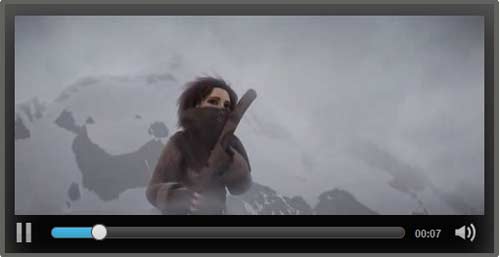 More info / Download Get Hosting