As insurance demand are increasing such as health insurance, auto insurance and more insurance service. So design idea for promotion for those insurance service also importance for both company holder or designer. In this post, we are going to show you modern design insurance flyer template that you can download with printable version.
All these templates are high quality and professional design that it is very useful and save you lots of time with your web design projects without reinventing the wheel. But you may need program required to edit those design files such as Adobe InDesign, Photoshop or Illustrator. So, enjoy this collection and have good luck in making the graphic design experience more pleasurable.
You may like this article :
1. Health Insurance Flyer Template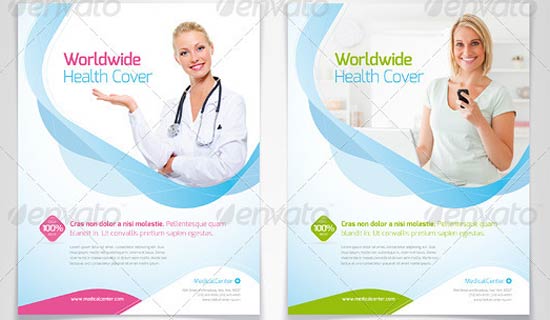 more info / download ($6)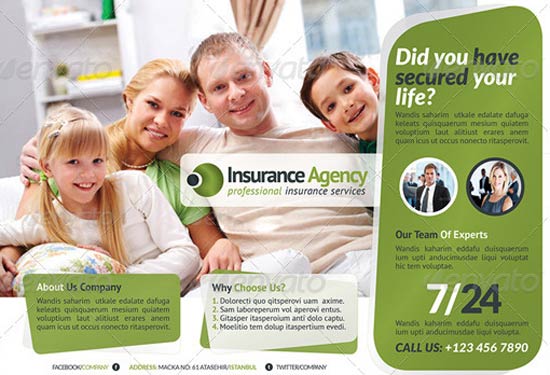 More info / download ($6)
3. Car Insurance Corporate Flyer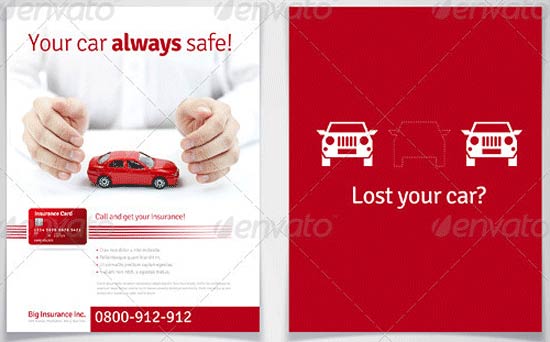 more info / download ($6)
4. Multipurpose Corporate Flyers
Minimal, clean makes overall look professional & elegant look. Fresh colors and vivid lights makes a professional, unique look, mark out other flyers, ads and posters.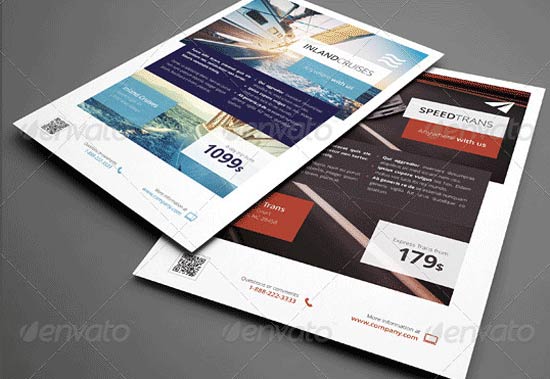 more info / download ($6)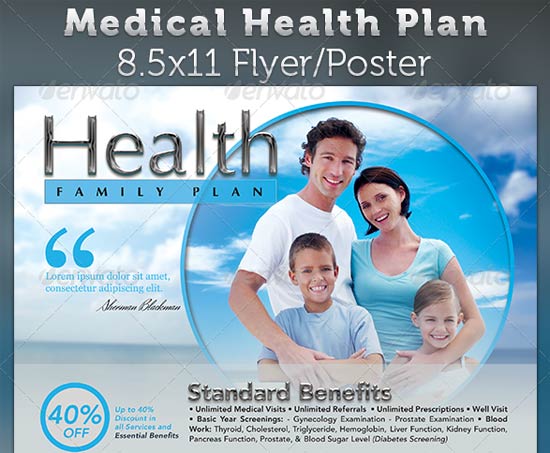 More info / download ($6)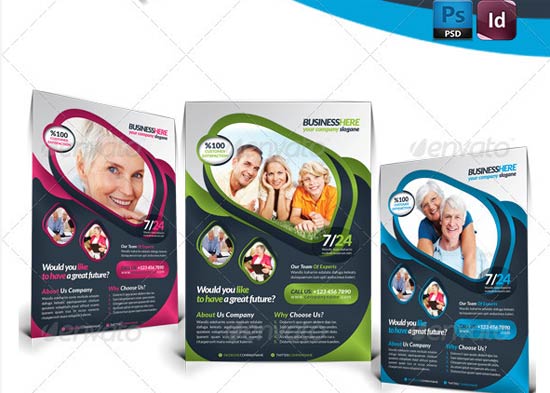 More info / download ($6)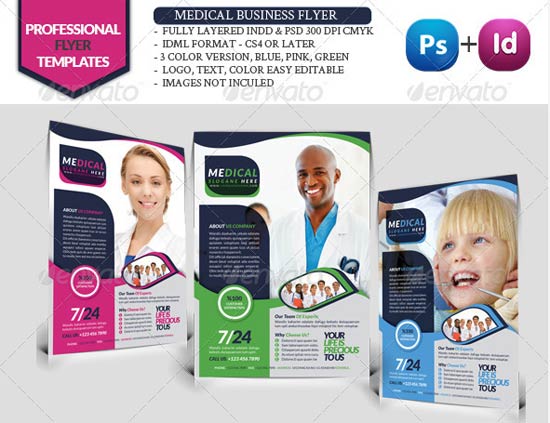 More info / download ($6)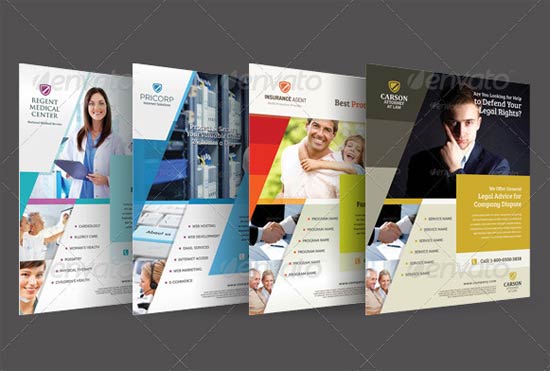 More info / download ($6)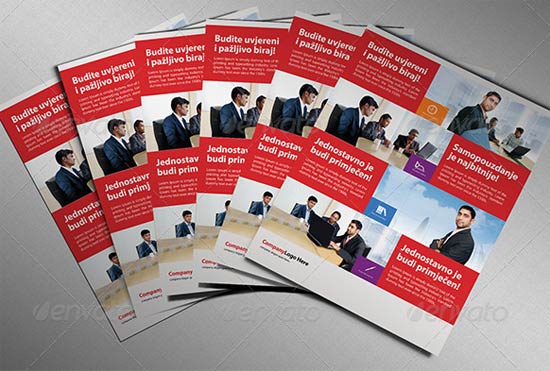 More info / download ($6)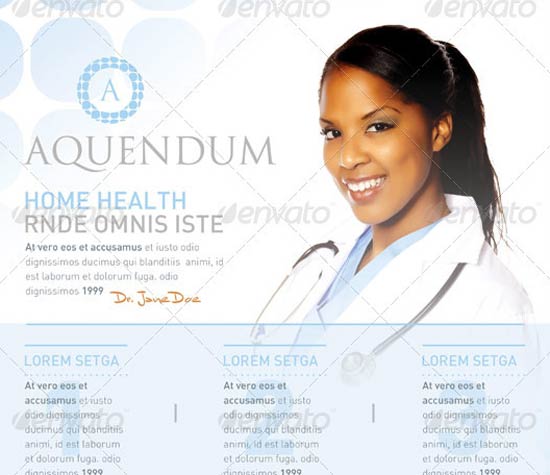 More info / download ($7)
11. 8 Universal Corporate Flyers / Magazine Ads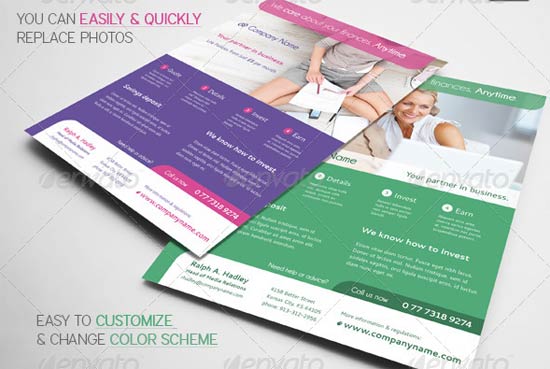 more info / download ($6)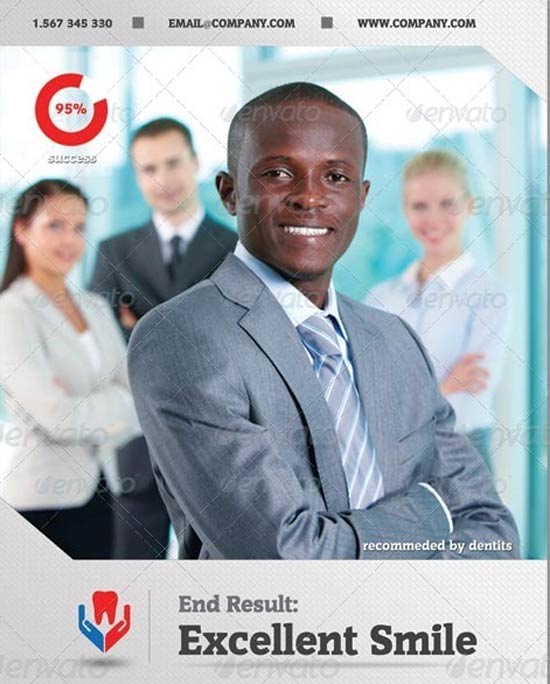 More info / download ($6)
13. Clean Corporate, Business Trifold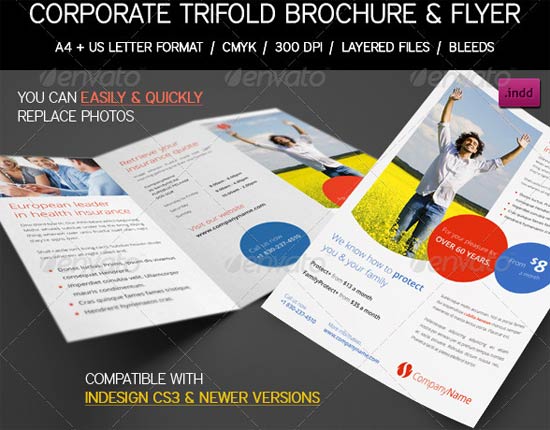 more info / download ($8)